Tokyo's Best Day Trips
Tokyo is not only the largest and most exciting city in Japan to visit, but its location also provides a slew of fantastic day trip opportunities. From Tokyo, other exciting cities like Yokohama are conveniently accessible, and smaller Edo-syle towns are a short train ride away. Whether you head North, East, South, or West from Tokyo, you'll find something wonderful to see.
Here are a few of the best day trips to be had from Tokyo. The shinkansen bullet train can get expensive so if you're making more than one trip, a JR Pass is a must.
Check out our Guide to Tokyo with a bonus three-day itinerary. If you haven't found a hotel yet then take a peek at our budget to luxury hotel list.
Kamakura — Ancient City Rich in Culture and History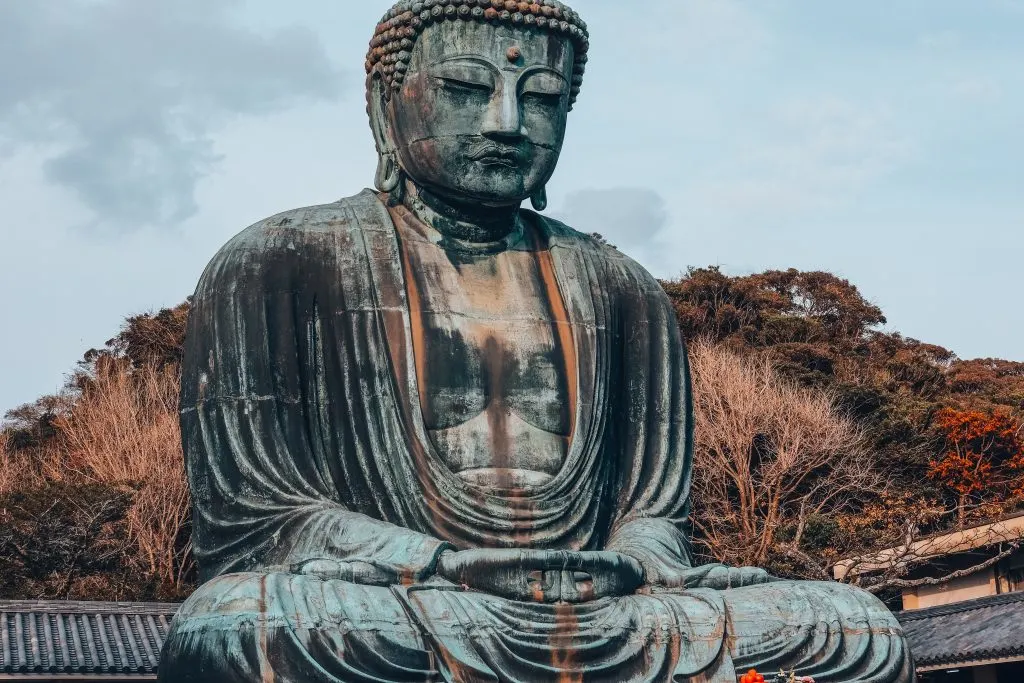 There's so much to do in Kamakura that it's often dubbed "little Kyoto." This town is a perfect choice if you're not able to head south on your trip but still want to see some real old Japan. The trip only takes an hour on the subway from Shibuya, making it a cheap and easy excursion. While the history is obvious, there's plenty to do in terms of modern cafes and restaurants, and many parts of Kamakura have a surprising hipster vibe.
Some highlights include Komachi Street, a long shopping street full of cafes, handmade goods and souvenirs, street food, desserts, and drinks. There's also a shop from Studio Ghibli, maker of popular anime films. The street ends at Tsurugaika Hachimangu Shrine, founded in 1063 and one of the must-sees of Kamakura. One of the most iconic images of the city is the giant Buddha Kōtoku-in and temple.
Read our full guide to Kamakura.

Hakone — Bathe in a Hot Spring Town with Over 20 Onsen
A famous day trip for those looking for magnificent views of Mt Fuji, there's a lot to offer in this small town but one of the biggest draws are its onsen, or hot springs. There are too many to list all of them, but some popular ones include Yunessun and Tenzan where you can bathe in tea or wine and enjoy the landscape. The area has several museums, including The Little Prince Museum and Pola Museum of Art, where there are lots of events, exhibits, and a café/restaurant.
To get a snapshot of old Japan, the Amazake-chaya Teahouse is a popular choice to relax in. Finally, if you'd like to try some hiking there are several trails over the Great Boiling Valley, an impressive formation full of sulfur scent and steam. Hakone is just an hour and a half by train from Tokyo, and the best way of keeping the cost down is by purchasing the Hakone Pass.
Yokohama — Port City Where East Meets West
Yokohama is probably the easiest day trip from Tokyo if you're pressed for time as it's just under an hour on the subway from Shibuya. A stark contrast to Tokyo, the city has wider streets, and there's more room to move. Yokohama's Chinatown is a is a huge attraction. There, you can take your pick of fantastic Chinese restaurants, pick up some cheap xiao long bao (soup dumpling), order crispy duck, and enjoy bubble tea. It's the biggest Chinatown in Asia and features a magnificent Daoist temple in the centre.
Another draw in Yokohama are all the quirky museums. These includeThe Doll Museum, a collection of puppets, dolls, and toys from all over the world; the Cup Noodle Museum, where you can design your own cup noodle; and the unique Shin-Yokohama Ramen Museum, which is a museum and a recreation food-themed theme park where you can order ramen from around Japan from various vendors. 
Enoshima — Sacred Shrines and Coastline Walks
In just over an hour you can escape from Tokyo to Enoshima. This beach area has been a popular tourist destination for centuries and is a quick place to come if you want to see some coastline, cliffs, caves, and rock formations while also taking in some Japanese antiquity. Here you can visit the Hetsu-no-Miya Jinja, Nakatsu-no-Miya-Jinja, and Okutsu-No-Miya-Jinja shrines, each of which has a very long history.
One of the must-visit sites of the area is the Enoshima Samuel Cocking Garden, a vast botanical garden established by English merchant Samuel Cocking in 1862. The garden is admired for to its mixture of Japanese and European landscaping influences. 
Nikko — World Heritage Site Area Full of History
Nikko is where you go if you're looking for breathtaking nature, historical shrines, and temples in Japan. Just two and a half hours from Tokyo by bullet train, it feels like another world. For nature, some of the must-see spots in the area are Kegon Falls and Lake Chuzenji both of which can be reached by bus from the train station. The most visited shrine in the area is the Nikkō Tōshō-gū. Nikko is a UNESCO World Heritage Site and just two hours on the train from Tokyo. This is the kind of place you wander around just to take in the beauty of it all, but there are also some key things to do while there – including enjoying a dip in one of the many onsens.
You could also take a trip to Edo Wonderland, which allows you to take a step back in time in a movie set kind of way. Kids and adults can dress up in clothing from the Edo period, or have a ninja or samurai experience. Similarly, you can visit Tobu World Square, which features recreations of the world's most famous buildings in 1/25 scale. 
Mt. Fuji — Take a Trip to Japan's Sacred Mountain
This day trip speaks for itself. Visiting the 3,776-meter-high Fuji, the tallest mountain in Japan is on many people's bucket list when visiting Japan. There are various ways to get to Mt. Fuji, for example – you can take the train from Tokyo or Shinjuku station to 'Mt Fuji' station, there are various speeds and prices and the time ranges from two-three hours. There's also a bus from Haneda airport, Shinjuku, and Tokyo stations which takes around three hours and is cheaper than the train.
Once you've seen or hiked Mt.Fuji, many people spend time exploring the five lakes around within the mountain area which make up a sort of resort with hours of natural scenery to explore. You can take a public bus around the lakes or walk, walking maps are provided at the bus and train station. 
Kawagoe — Experience Japanese Historical Landscape in 'Little Edo'
If you're looking to see a little slice of Edo period Japan and don't want to go too far out of Tokyo, Kawagoe is your answer as it's just thirty minutes from Tokyo (Ikebukro) in Saitama prefecture. You can even pick up a discount pass to visit the areas from Tobu railways. The main street is Kurazukuri Street and features over 200 kurazukuri style houses that have mostly been converted to shops and restaurants. There are plenty of shrines and temples in the area but one of the key ones to visit is Kita-in which has 540 Rakan (Buddha's disciples) statues making it unique. Kawagoe is a place to wander around, pick up some souvenirs, take lots of pictures, and get lost.
One day trip that we haven't been on ourselves but are so excited to do in the future is the Zao fox village in Shiroshi – here's a great guide to help you on your way there.